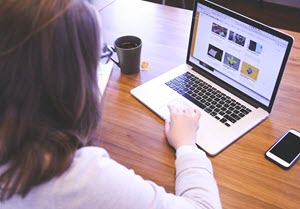 In the first half of 2016 alone, there were 500 breaches with over 12.8 million records exposed, according to the Identity Theft Resource Center. With cyber attacks and data breaches becoming a statistical certainty in today's digital world; the number of cybersecurity professionals has grown in tandem. However, there are not enough qualified professionals to meet the demand for cybersecurity jobs.
According to a study by the Center for Strategic and International Studies and Intel Security, a staggering 82% of respondents report a shortage of cybersecurity skills, and 15% of critical cyber positions are expected to remain unfilled by the year 2020.
A study by Raytheon and the National Cyber Security Alliance (NCSA) don't see the talent gap improving anytime soon among young adults. Seventy-four percent of young women said schools did not offer the skills to pursue a degree in computer sciences; 57 percent of young men said the same.
The consequences of this gap are already being felt. NCSA explains that without the proper security team, organizations are exposed to a greater risk for loss in profitability, brand reputation and intellectual property.
Fortunately, it's not too late for millennials. The same study found that 28 percent are more likely to choose a career that helps make the Internet safe than a year ago, and 38 percent are interested in learning more or taking classes related to cybersecurity.
While the cyber career problem will not be solved overnight, it will take a collective effort by businesses, government and education to push the needle in the right direction.