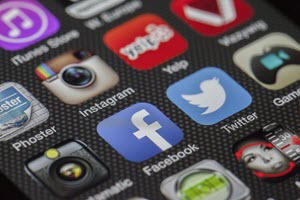 Facebook recently released the opt in, end-to-end encryption feature it's calling "Secret Conversations," available to all 1 billion of its users around the world, according to Wired. Now, Facebook users can opt in to encrypting their messages so that no one – hackers or law enforcement – can read them except the two people on either end of the conversation.
Considering the increasing amounts of personal information exchanged between users, this new feature is driven in part by demand from consumers for a secure platform. This is a big move for Facebook, as they join other chat apps that have already stepped up their security game to ensure user's privacy. Google's new messaging app Allo, also offers an end-to-end encryption option.
Currently, encrypted messages is not the default setting for these chat apps. Users must actively select which messages they wish to remain private. Will you take advantage of these new encryption features? The choice is yours.
Stay up to date on the latest cybersecurity news and encryption conversation by following IDnotify's blog.