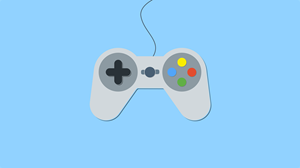 June is Internet Safety Month, an initiative to raise awareness around the need for online safety, especially among kids. With more and more kids spending their free time online, it's important to ensure kids' online activities remain protected. Looking at the gaming industry specifically, parents should be aware of online threats and play a more active role in keeping their kids safe online.
Here are some tips parents should be aware of in regards to their child's online video gaming activity:
Check safety settings
It is common for gaming devices and consoles to have safety settings – check these! This may include pre-approving friends requests to play online or controlling the types of games that can be played. Some of these online gadgets collect more of your child's personal information than you'd like. Understand what information might be shared online and with other players.
Be in the know
Know what video games your child is engaging with, and stay up-to-date on the latest technology. Most games have an age requirement on 18 years and older, and may not be appropriate for your child. Read video game reviews to gauge appropriateness and understand their privacy disclosures.
Maintain an open dialogue
Kids are increasingly tethered to the Internet through video games. This increases their risk of sharing sensitive information. Teach your kids the importance of online security, and to be cautious when sharing personal information online or in gaming chats. Kids should never share their home address, date of birth or any other personally identifiable information, as these pieces of information can be used for identity theft. Use an identity monitoring service to keep an eye on your child's personal information.
For more information on how to help keep your kids safe online, read our blog post, Child Identity Theft: How to Keep Your Kids Safe.