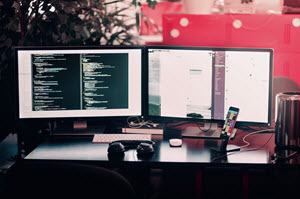 July 1st marks the halfway point of the year. What better time to review the last six months of 2016? The Identity Theft Resource Center reports 500 breaches with over 12.8 million records exposed since January 1, 2016. The breaches span the verticals of financial services, business, education, government/military, and government/healthcare. At this rate, we may surpass last year's total of a staggering 780 breaches.
The heaviest hit sector this year was the business sector, coming in at almost half (46.5%) of all breaches. Phishing attacks were the main cause of the biggest breaches in this category. In one case, a scammer impersonated the company's CEO and requested employee payroll information. The email was not recognized as a scam and personal information about some current and former employees was disclosed, as a result.
This incident represents a good example of the importance of business, employee and consumer cybersecurity education. While cyber criminals continue to develop new skills, we're seeing the same techniques being used in attacks time and time again. According to Gartner's recently-released security predictions, "through 2020, 99% of vulnerabilities exploited will continue to be ones known by security and IT professionals for at least one year."
When it comes to reversing the trend of growing breaches, the good news is that protecting our identities is largely in our control. We just have to remember basic security practices like creating long, strong passwords and thinking before we click on suspicious links. We always advise to enlist the help of a third-party monitoring service, to help keep an eye on your personal and financial information.
For more security best practices and tips, follow our blog here.