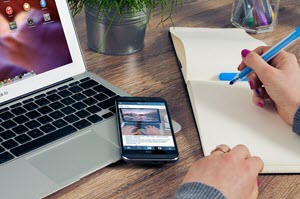 Earlier this year, we talked about the issues in cyber security that we anticipated to dominate in 2016. One of which was the prediction that Apple devices would become the victim of increased focus from cyber criminals as they grow in popularity. Once seemingly impossible to penetrate, we're already seeing a number of attacks against Apple in the past few months.
In July, users were urged to update their devices when news broke around the security bug in Apple's desktop and mobile operating systems that could allow malware to be sent via iMessage. By creating malware formatted as a TIFF file, hackers could send an email over iMessage and execute malicious code on the device – giving the attacker access to the device's memory and stored passwords without the user's knowledge. The same attack could be executed over email, or by making the user visit a website that contains the malware-infected image. And Apple isn't alone – this is similar to what we saw last year with the Stagefright bug on Android devices. Thankfully, Apple and Android addressed these security vulnerabilities.
This is a good reminder for users to ensure they are taking advantage of software updates. These updates typically patch security vulnerabilities. Therefore, it is our responsibility as users to take control of our own security and say yes to these updates, especially since attacks against Apple and Android devices show no sign of slowing.
For more information on the latest cyber security new, tips and advice, read our blog and check out our tips section on ways to help keep your identity safe.